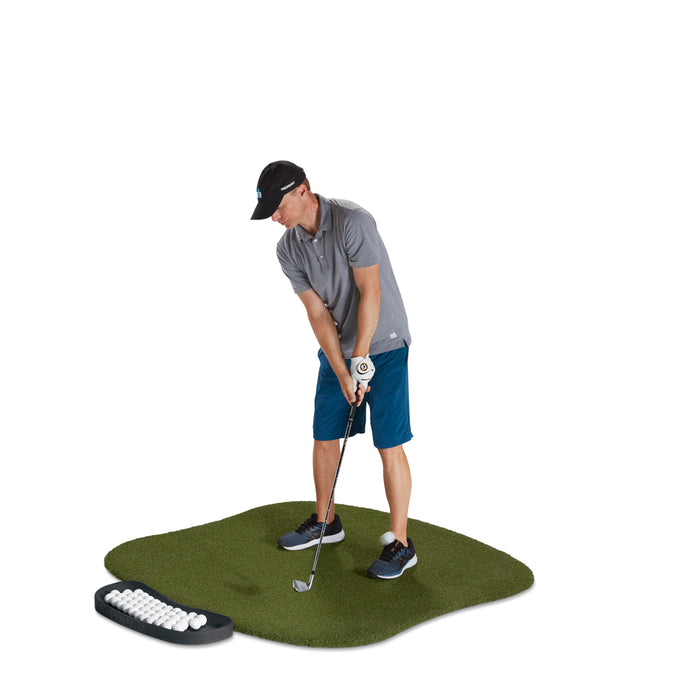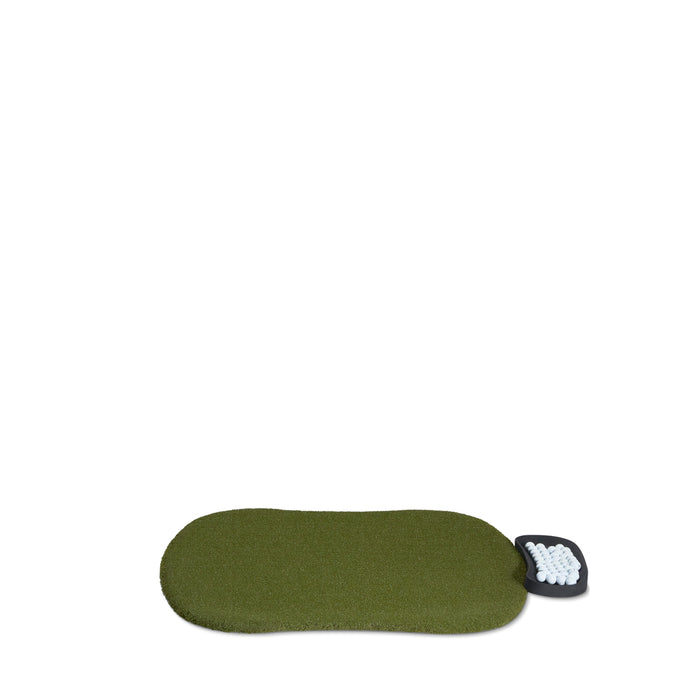 Performance Turf Series Hourglass Golf Mat Kit - 5'x5'
The most flexible and convenient golf practice environment is now available in Fiberbuilt's Performance Turf Hourglass Mats. Simply roll out the Performance Turf with its exclusive, ultra-stable non-slip backing, and you're ready to go. The hourglass shape encourages the correct swing arc and stance width, and when you add the included Rubber Ball Tray (50+ balls) and 4 rods to guide alignment and ball position, and you have a complete training solution.
Performance Turf delivers realistic ball flight and is soft underfoot, and its tee-in-turf design lets you use your own tees for tee shots with any club.
The turf rolls up for easy storage, and the specially engineered backing ensures that it will not crease or fold. 
The reversible hourglass shape also allows for more impact locations over time, extending the life of your mat.
The full kit includes: Hourglass Performance 5'x5' Turf Mat, Rubber Ball Tray (50+ balls), 4 Alignment Rods.