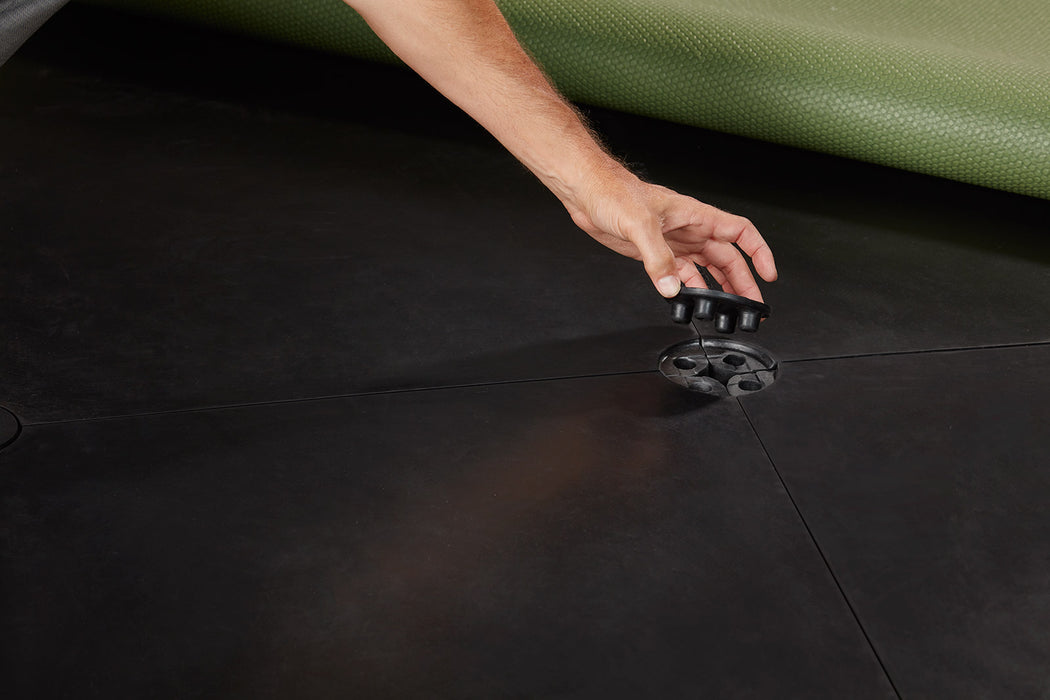 Fiberbuilt Grass Series Studio Golf Mat - Double Hitting - 10'x4'
Keep your game under par, and your practice area oversized with the Fiberbuilt 10'x4' Double-Hitting Studio Mat. Our 10' x 4' Double-Hitting Studio Mat, accommodating both right- and left-handed players, is designed to meet your exacting specifications, yielding realistic ball flight numbers. The authentic Fiberbuilt Grass hitting section is ultra-durable and proven to perform exactly like real fairway grass. Hit down and through, and avoid turf shock to prevent injuries. Even better, it comes with our 300,000 shot guarantee.   
Designed to accommodate both left- and right-handed players
Fiberbuilt Grass comes with our 300,000 shot guarantee
Each hitting section includes 4 tee holes
On-Course Green color
Tool-free assembly
Ideal configuration for optical launch monitors like Foresight, SkyTrak, and Ernest Sports
Includes: 2 Fiberbuilt Grass (nylon) sections, 1 Performance Turf Mat, 2 Performance Spacer panels, and our exclusive tool-free modular rubber foundation with easy-lock fasteners
For optimum performance, you should install your golf mat on a firm and level surface like concrete, packed gravel, asphalt or a solid deck. It should not be installed on bare ground or grass.
The finished dimensions of this mat are 121"x49"x2"