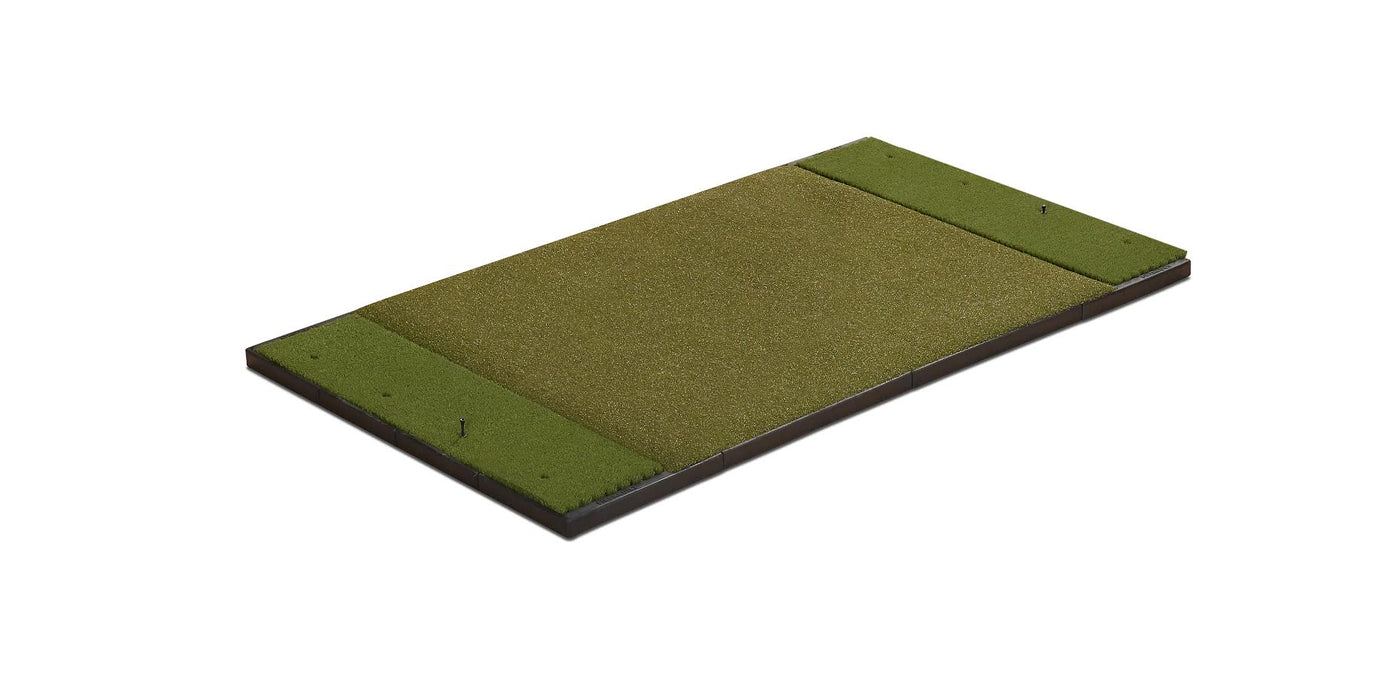 Fiberbuilt Grass Series Traditional Mat - Double Hitting - 6'x4'
One of the original Fiberbuilt Golf Mats! Our traditional solid rubber foundation, traditional stance mat and traditional Fiberbuilt Grass. The Double Sided Traditional Mat System is a great solution for busy facilities that count on the Fiberbuilt durability and performance; the mats won't slide around, accommodate both left handed and right handed golfers, and the rubber foundation provides longevity to the Fiberbuilt stance mat. Measuring 4′ wide x 6′ long, fill your range with the best golf mat on the market.
This traditional golf mat system looks perfect with the original Half Moon Fiberbuilt Ball Tray on either side.
With the Traditional Double Sided Golf Mat you will receive:
Traditional solid rubber foundation
Two Fiberbuilt grass hitting surfaces with nylon grass (measuring 1′ x 4′)
Traditional Fiberbuilt Stance Mat